BDSM
Muscle Worship
Scissors
Lift and Carry
Feats of Strength
Fantasy Wrestling
Semi Comp Wrestling
Competitive Wrestling
Pro Wrestling
Arm Wrestling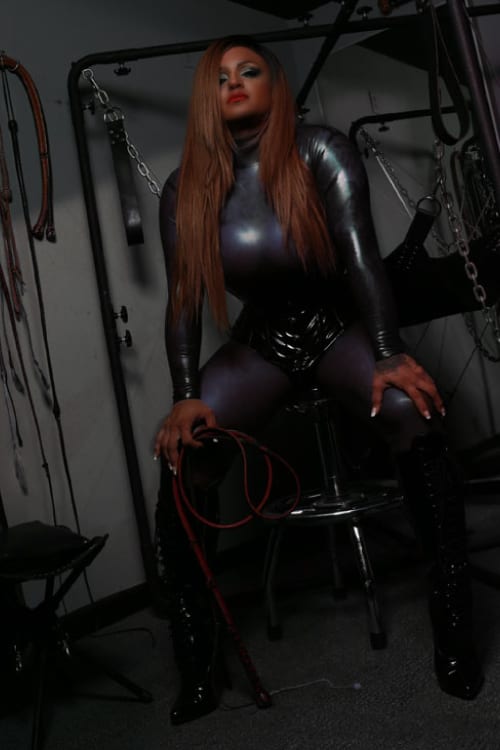 I understand that not all My devotees seek severe pain, some none at all.
I enjoy sessions from the mildest sensual scene, to the wildest fetishes. Upon your arrival W/we will review and discuss your limits and interests/fantasies in detail, and you will be given a safe-word. Any type of scenario that places you in a helpless submissive, inferior role, I take great pleasure from! I have included some of My favorite activity's, rather than giving you the standard laundry list: Ass Worship (Limited), Bondage, Boot/Shoe Worship, CBT, (I love CBT) Ball Busting, Slapping, Twisting, Kicking, Punching, Kneeing, Tons of Cock & Ball Torture Equipment! Corporal Punishment (Unbelievable collection of Canes, Single Tails, Floggers, Paddles) Cross Dressing, Cuckolding/Key holding/CB-3000/6000,(Forced Chastity, Cuckolding, key-Holding, and Long Term Denial(Tease & Denial, just to make it more fun) are all part of My Personal Lifestyle) Electrics/P.E.S., Extended Sessions,(I encourage these for all chastity/cuckold slaves), Extreme Bondage, Face Sitting/Smothering-Non nude/Thong, Feminization,( I will transform and train you to become one of My trusted girlfriends, time for a night on the town?) Flogging,( Beautiful collection of floggers) Foot Worship, Forced Bi Fantasy,(It's time for you to meet the Master!) Trampling & Stomping,(I love to walk All over you) Whipping, Bullwhips, Signal Whips, Snake Whips.
Welcome to My kinky kingdom, you wretched, wretched one.
Services Offered:
Anal Play/ Prostate Massage/ Strap on (hygiene required)
Bondage/ Restraint: Rope/ Metal/ Leather/ Cage
Cock and Ball Torment: Electrical/ Impact/ Bondage/ Clips/ Chastity
Corporeal Discipline: Spank/ Flog / Crop/ Cane/ Whip/ Paddle/ Slap/ Kick
Couples Training/ Consultation
Electrical Stimulation:  Tens Unit/ Violet Wand/ Eros Tek Unit
Exploratory Sensation Play
Fantasy Role Play of all kinds (one of my specialties)
Foot/ Shoe/ Stocking Worship
Force-Bi Training (pre-booking required)
Force Feminization/ Transformation/ Crossdress/ Sissy Play
Golden Shower/ Spit
Hypno-Domination
Interrogation/ Captivity/ Abduction Scenes
Live Show
Massage/ Tantra/ Fetish Combo
Medical Scenes/ Urethral Dilation
Needle Play/ Piercing
Nipple Torment
Competitive wrestling/ Fantasy Wrestling/ Pins/ Scissor Holds
Respectful Body Worship
Sensory Deprivation/ Mummification: Vac Bed/ Hoods/ Body Bag/ Straight-Jacket/ Plastic Wrap
Slave Training: Correctional Control/ Service Orientation/ Domestic Ministration
Slut Training/ Dildo Worship
Switch Play/ Power Exchange: Light-Playful
Tease/ Denial
Trampling/ Smothering
Verbal Humiliation/ Dirty Talk
Voyeurism: Toy Play/ Strip Tease/ Lap Dance
Now come hither, let this Goddess rob you of your sanity, rhyme and reason, but for a short while....My dear puppet.
CONTACT ME!