Witty, sharp, intelligent, flawless. Dominique is the epitome of the perfect woman and your fantasies will be awakened and delivered with unwavering grace and superior class. Ms.Danger's Intuitive nature renders her extremely perceptive, analytical and observant. She is the skilled all-knowing Master of all puppets, effortlessly manipulating thoughts while pulling the strings of unwavering wills.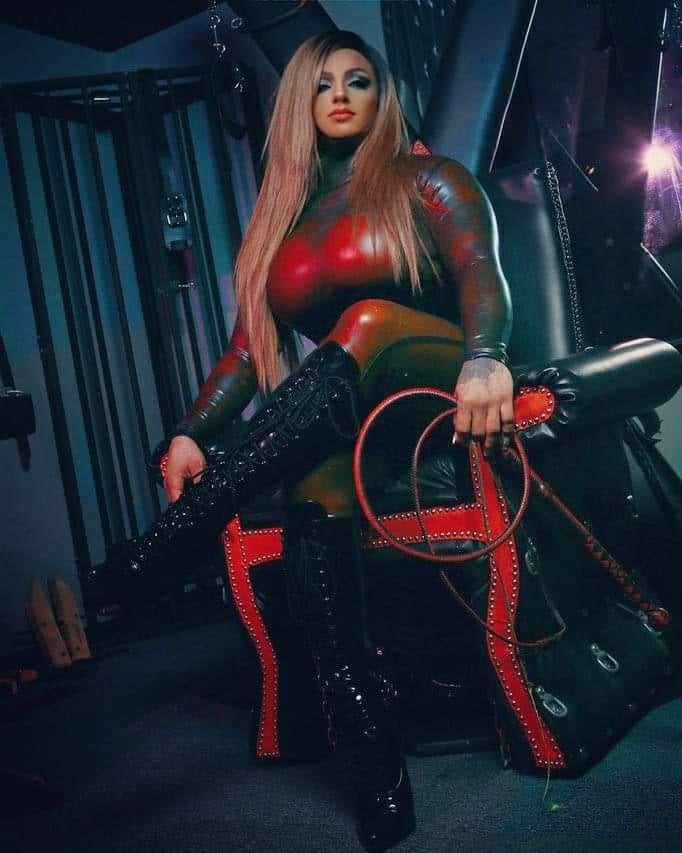 The world of massive muscle bound in leather is fetish redefined.
For the submissives willing to completely abandon their masculine pretenses and yield to My commands, you will find Me a stern, yet forgiving domina guiding your quest for true BDSM liberation. I am assertive in everything I do. My mind and body are equally tough and can provide you with the session of your dreams, or strip your manly ego aside and leave you an empty husk of what you used to be.
The intoxicating power of rich rhetoric can be captivating indeed. It paves the way to your rebirth under My authority. So cast away the restraints that bind you to a tangible realm of futile nothingness, and surrender your being to the wicked ways of this Steel Goddess as you both embark on this journey into an elusive world of intoxicating splendor, where fantasies and fairy tales come to life.
BDSM Play
FMG Fetish
Sthenolagnia
Cratolagnia
Pro Domme
Professional Wrestler
Extreme Sports
Adult Entertainer
VIP Companion
Sport/Fitness
Print
Lingerie
Parts Modeling
Adult Performer
Artistic Nude
Combat Sports
Extreme Sport
Occupation: Pro Submission *Domination *Fetish Mixed Wrestler
My Body: Body Builder
Hight: 5'5″
Weight: 225lbs. Powerhouse
Shoulders: 55″
Lat Spread: 47″
Cup Size: 36 F
Biceps: 17″
Quads: 30″
Calves: 17″
Ethnicity: Mediterranean
Skin Color: Olive
Birth Date: August 26
Shoe Size: 8 1/2
Eye Color: Hazel
Hair: Black
Zodiac Sign: Virgo
Now come hither, let this Goddess rob you of your sanity, rhyme and reason, but for a short while....My dear puppet.
CONTACT ME NOW!