New Exclusive Content for Sale!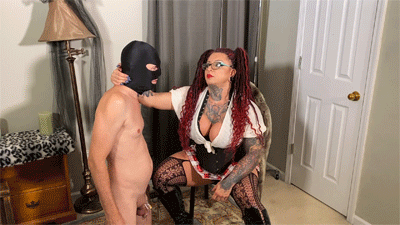 Dominique continues to attempt to spice things with her boyfriend as she takes him across her knee and spanks his ass while he is in chastity. She uses her long sexy nails to sensually scratch his ass and balls. From now on their sex life will involve kink and her boyfriend better get used to it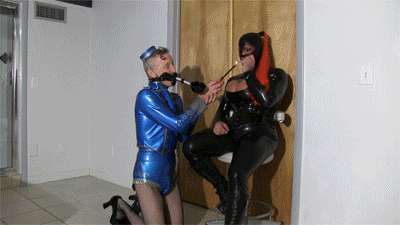 After a long evening of punishing her slutty rubber bellhop, Dominique decides to don a hood and relax with a cigarette. The bellhop crawls in with an ashtray gag and promptly lights Dominique's cigarette. "I heard you don't smoke? Well you do now bitch, secondhand smoke galore, learn to love it bitch" she tells him as she blows a big cloud of smoke in his face.
Apparently it's been a long time since this slave has visited Dominique Danger for training, and she is none too happy about it. He is long overdue for some serious abuse and she is more than willing to give it to him. Dominique makes him worship her perfectly arched feet, shoves her feet in his mouth, tramples him, does some kneed drops on him, and stands on his head with her 200lbs of pure muscle.
Now come hither, let this Goddess rob you of your sanity, rhyme and reason, but for a short while....My dear puppet.
CONTACT ME NOW!